If you pay attention to the news, you know that the legal cannabis industry is growing at breakneck speed. If you live in a state that allows sales of marijuana, whether for medical or for recreational use, this trend is even more apparent. And while this is great news to entrepreneurs hoping to capitalize on the growth, it does mean that competition is stiff. Not just for business—hiring for your marijuana business, particularly if you are looking for the top candidates, can be cutthroat.
When it comes to hiring cannabis industry executives and professionals, you might consider an option that has become common in many other industries—RPO.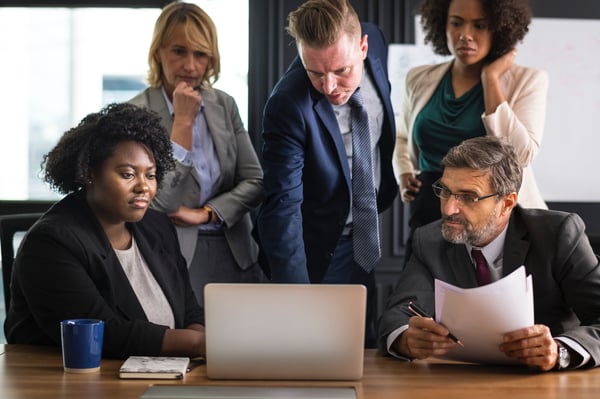 What is RPO for the cannabis industry?
Recruitment Process Outsourcing—RPO for short—" is a form of business process outsourcing (BPO) where an employer transfers all or part of its recruitment processes to an external service provider," according to the Recruitment Process Outsourcing Association (RPOA). It's a fairly recent idea, getting its start in the early 2000s, and has quickly become common in the corporate world.
Coincidentally, the RPO industry began to develop close to the time the first U.S. states decided to legalize recreational cannabis, and with marijuana now becoming big business itself, it seems natural for these fledgling cannabis corporations to turn to RPO firms that specialize in cannabis.
RPO covers the full process
It's easy to think that RPO for the cannabis industry, or even RPO as a whole, is the same as hiring a staffing agency. While on the surface it appears similar, it's about more than just finding people to fill open positions. When working with a cannabis industry RPO firm, just as the initials imply, you are outsourcing the recruiting process. A great RPO provider for your marijuana business will understand the industry and more importantly, will understand your company's goals. They have the ability to take complete control of all stages of recruiting, including responsibility for the results.
Why should cannabis companies consider RPO services?
With the growing excitement surrounding this industry, it's not surprising that many people are hoping to become a part of it. While that clearly includes cannabis entrepreneurs hoping they've found the new "gold rush," there are also a large number of people seeking employment in the industry. And while this can make it easy to fill unskilled positions, it also means wading through a lot of under-qualified candidates for the more critical roles.
An experienced RPO provider is an expert in recruiting. As it is their primary focus, they are continually updating their processes to keep up with the current best-recruiting practices.
Recruiting great people is critical to the success of your business. You know that your team is the face of your company. Experienced businesspeople have seen that a single bad hire can be devastating to your company's culture and in the worst cases, to your business as a whole. Working with a team of recruiting experts helps to ensure that you are getting the best possible candidates in your company's most important roles.
Hiring the wrong candidate is costly. It takes considerable resources to find and recruit qualified people, and more to train those people and get them "up to speed" on your weed business's policies and procedures. When you hire the wrong person, you end up repeating the same effort, with the same resource cost, to replace that "mistake." An RPO firm with expertise in the marijuana business will drastically improve your odds of hiring the right people the first time.
RPO has proven successful in other industries. Multiple studies have shown that RPO is effective and, more importantly, companies are happy with the results. According to a report by international marketing firm Aberdeen Group, of the almost 200 companies they studied who had used RPO services, over three-quarters of them said they'd recommend it to others.
What types of cannabis industry RPO solutions are available?
Solutions can be tailored to meet the recruiting needs of your legal cannabis business. Whether you're in need of a long-term partnership for ongoing recruiting needs or you just need a little help in recruiting for a specific task or project, an RPO firm will have various options to suit your needs.
Full Cycle - Companies in need of a recruiting partnership that covers the entire recruiting process for long-term hires should consider a "full cycle" solution. Generally, this would include working directly with your cannabis company's hiring managers, setting up interviews with candidates they've screened, putting together offers for the best candidates, and even handling much of the onboarding process for the new hires. This type of RPO can be the most complex, but often gives the biggest "bang for the buck."
Partial Cycle - This is the option you'd use if you just need to fill in some of the gaps in your weed business's recruiting process. If you need help with screening candidates, perhaps, or if you'd like expert assistance with your interview process, partial cycle RPO would be a good option.
Project - If you'd like a full-cycle solution, but you only need it for one specific project, project RPO is what you're looking for.
<<<
In the modern business world, specializing in what you do best is best for your business overall. You are the expert in your niche within the medical or recreational cannabis industry. If you'd like some help from experts in recruiting for this lucrative industry, give us a call at 877-366-6562 or contact us here. We look forward to helping with your cannabis industry recruiting needs.